Condensation
With the long damp and cold winter months and the need for increased levels of heating internally, there is a higher risk of condensation occurring in some properties.
It is important that all properties are adequately heated but adequately ventilated. This will prevent a build up of moist air which will condense on cold surfaces potentially causing significant mould growth which could be a health risk.
The risk of condensation can be avoided by undertaking the following measures:-
Provide a low level of background ventilation throughout a property.
Provide even levels of heating within the property using a heating source that prevents creation of moisture.
Ensure proper extract is provided to areas where high moisture is created such as kitchens, bathrooms and shower rooms.
Where possible, limit the emission of steam during the cooking process or have adequate extract close by.
Provide as good insulation to the building fabric as can be achieved.
Whilst it is not possible to guarantee that condensation will not occur, if a property is adequately ventilated, insulated and heated and that moisture generation is controlled, the risk of condensation occurring is minimal.
Insulation
Properties should be insulated to current standard where possible. Older properties are much more difficult to insulate to current standards, particularly Listed Buildings and/or those in Conservation Areas.
It is important that levels of insulation are improved to as close to current levels as is possible. This will reduce the amount of energy (cost) needed to heat the property to the appropriate level and reduce CO2 admissions as a result.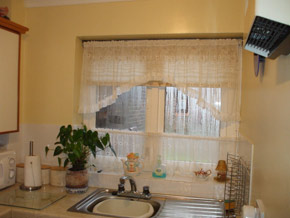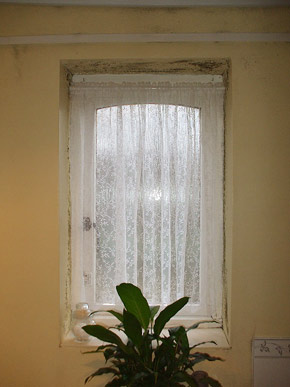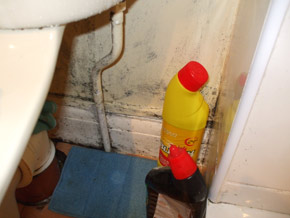 Breathable Membranes
There are emerging issues with breathable membranes being used on re-roofing/new build property. With the two cold winters that have recently been experienced and the levels of moisture which occasionally occur within such roof space (particularly for new buildings which are drying out) that water droplets are occurring on the underside of such membranes. Householders should be aware of this issue and additional ventilation may need to be added if the problem proves significant over a long term.
The problem can be relatively easily solved in pitched roofs by the provision of additional eaves/ridge ventilation in the 'traditional' method complying with Building Regulations.
In normal circumstances the membranes generally work effectively but there are occasions, particularly in cold conditions with high moisture content from within as a build of moisture can occur.
Owners of new properties should be aware of this problem as it is potentially covered under an NHBC warranty if identified within the first two years after initial construction. After that time resolution would be down to the householder and the good will of the developer.
Advice
Appleby Petfield is happy to discuss issues of condensation and insulation with you and identify areas where improvements can be made and where levels of insulation can be improved.
Government grants are available through a variety of sources for improvements in insulation and/or more efficient boilers, which are free to some households.
Attached are a series of photographs showing the effects of condensation.